MICHAEL VAUGHAN OBE: My FUE Hair Transplant
The Full Interview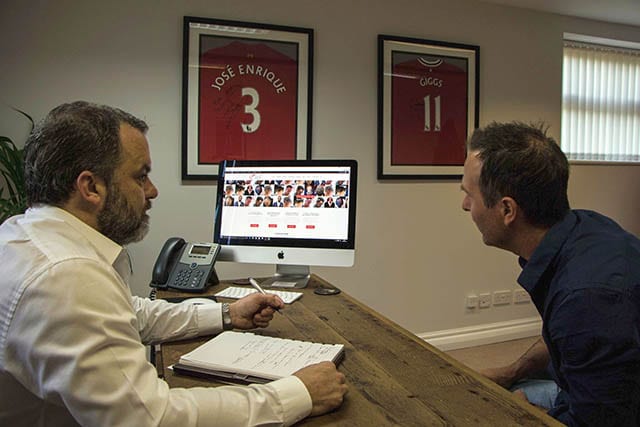 Former England cricket captain Michael Vaughan OBE felt his confidence ebb away as his hair fell out.
Realising the key to recapturing the poise and personality he exuded as a top sportsman lay in hair restoration, he contacted MHR Clinic.
After seeing the results of his FUE surgery, he reveals the difference in his demeanour has been like "night and day."
Michael Vaughan reached the pinnacle of his sport when, as captain of his country, he led the England cricket team to victory in the 2005 Ashes series – and brought the coveted trophy back to Britain for the first time in 18 years.
His skilled performances and assured leadership saw the sublimely talented batsman awarded an OBE in the following New Year Honours list and given the freedom of his home city of Sheffield.
As a sportsman on the cricket field he exuded a confidence that spread quickly among his teammates. But off the field, as he lost his hair, that confidence gradually abandoned him and began to affect areas of his life.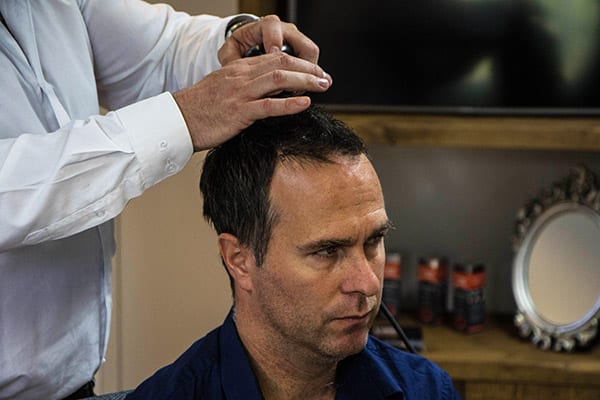 The national hero, who also scored 633 runs including three centuries during the 2002/2003 Ashes series, realised if he was to regain his personal prowess he had to do something about his hair loss. Recalling the decision to seek help from MHR Clinic he said: "The reason I decided to go for the hair implants was pretty simple. As a sportsman I know how important confidence is and my thinning hair was a concern.
"The hair on top of my head was starting to thin and fall out. The front was starting to wither away. And I could feel I had less confidence for it.
"I'd seen my old man's hair loss for many years and I didn't want his look. I like him, but not how his hair looks, so I decided to do something about it."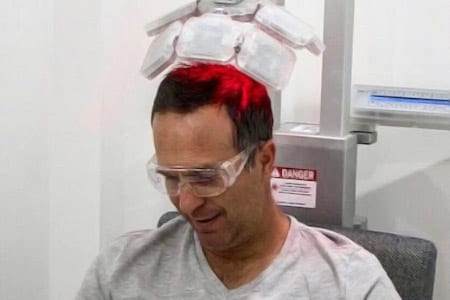 Having met MHR Clinic's CEO Craig Henton and been impressed by his knowledge of hair loss, he got in touch through a mutual friend and booked his first appointment. Michael said: "MHR Clinic is the most advanced in its field and its confidential assessment and consultation process took away the stress I felt about undergoing surgery.
"I went for my consultation with Craig and he examined my hair, or lack of it should I say. And then he talked me through the different procedures available.
"I opted for an FUE hair transplant after a period of prescription and herbal medication in conjunction with medicated shampoos and lotions. And I went for regular laser therapy sessions until a week or two before the FUE surgery.
"All that preparatory work helped to thicken and enhance the quality of my hair. My donor site became rich for extraction and my recipient site regenerated an amount of hair that would otherwise have been lost."
"It has been a huge success for me and has made me feel on top of my game again."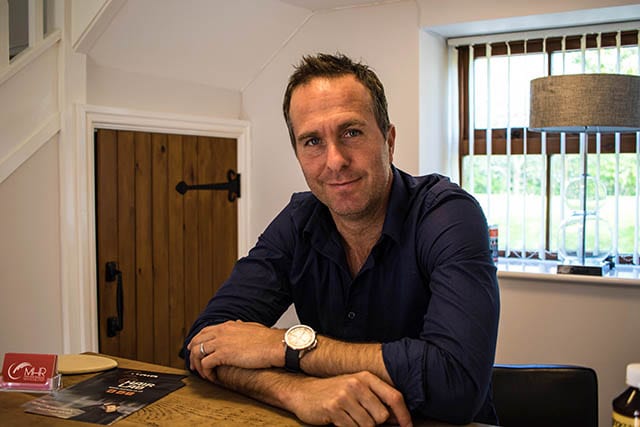 After four months Craig advised Michael he was now ready for the FUE surgery he'd requested.
"I was amazed by how quick and simple the procedure actually was. I got myself on the treatment table and before I knew it I was back in Cheshire under the laser light again.
"The hair started to grow back very nicely within weeks of my FUE, and it kept improving over the following months, until I had a full head of hair again. And the difference in my hair within 12 months was like night and day.
"I went from severely thinning to having a scalp that was fully covered in hair."
But the results Michael saw were not just restricted to his hair.
He explained: "After undergoing my transplant and its supporting treatments I regained confidence to simply get on with life. It has been a huge success for me and has made me feel on top of my game again."
And he added: "A few of my former teammates picked up on the transformation in my hair and also in my confidence, and they've now had the same level of results through their different treatments at MHR Clinic."