Successful, Natural, Undetectable Results 
MHR Clinic prides itself on consistently delivering the highest level of hair restoration available to clients. Whether achieved through a hair transplant, prescription medicines, low level laser therapy, herbal remedies or a bespoke combination of those treatments MHR Clinic always attains the results you want. Please examine the evidence and read first-hand what our valued clients say about the life-changing results we've achieved for them.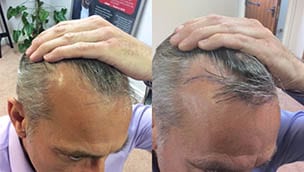 Name: Andy Stanley
Treatments: Low level laser therapy combined with minoxidil solution
Age: 48 years old

My hair was thicker within the first month. There was more coverage and less scalp. Getting results that quickly made me feel happy."
Divorcee and dad of two Andy Stanley explains how restoring his hair helped him embark on a new phase of life
Read Andy's Full Story
Like many men after a difficult divorce Andy was looking forward to a new chapter in his life. The 48-year-old was beginning a new relationship and found a new lease of life with it.
But by giving more attention to himself he also found his hair was beginning to thin.
"I could feel my scalp through my hair. I was receding at the temples, nothing drastic but I could tell it would get worse. I didn't want to regret not doing something about it when it was too late," he said.
"It matched my situation after the divorce. I'd been married for 20 years. It had been a tough couple of years. I was starting again. The relationship with my new girlfriend was good and just beginning.
"Her ex-husband, who was 67 at the time, still had a full head of hair. I didn't want any stick from her about it. That might have been the catalyst," he laughed.
The father of two from Liverpool said: "It was a matter of asking MHR Clinic, 'can you help me? Can you stop this from happening?' And the answer was 'yes'. We got underway with it.
"I only went to MHR Clinic. I was happy with what I heard. I had one consultation, paid then and there and started right away. I liked the professional and friendly set up. Craig came across well. I felt comfortable with what he was telling and showing me. He had plenty of before and after photographs. All of them impressed me. And I knew if MHR had done that for those people then it could do the same for me.
"Craig took photographs and put them on the screen and explained how it looked to him. He talked me through the medical process and how long it would take. I was talked through the different medicines and hair solutions, the laser therapy and I was told the option of a transplant was still there if I wanted it down the line.
"One tablet came with a small possibility of reducing libido. I didn't want to risk that happening with my new girlfriend so I opted for laser therapy and minoxidil hair solutions only. And I take some herbal supplements every few days. Those things have worked very well."
After just one month of his treatment plan Andy started to see a difference in his hair.
The electrical contractor explained: "Perhaps the results came so quickly because I did something about it as soon as I noticed it. I'm an example of not waiting. I caught it in time and got the problem under control quickly. The hair loss levelled out, my hair got thicker within the first month. When I put my hands on my head and fingers in my hair there was more coverage and less scalp. My hair has also been stronger and in better condition since the treatment began.
"Getting results that quickly made me feel happy with what I'd done. I felt good I'd made the decision an acted on it. I had seen a couple of mates do nothing about it once they started to thin and all their hair went. It's too late for them and I think they regret not doing something about it. I'm sure when I'm looking at photographs in ten years I'll be glad I did."
Name: Kevin Dixon
Treatments: FUE hair transplant
Age: 36 years old

My hair is still the first thing I look at in the mirror, but now for completely different reasons. It's knocked years off my appearance and I feel more youthful.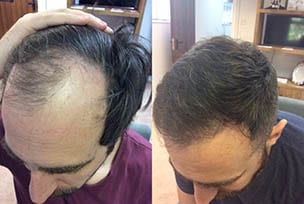 Bachelor Kevin Dixon relays how a FUE transplant transformed his looks and gave him a new lease of life in his early 30s.
Read Kevin's Full Story
Younger men face additional concerns when they suffer hair loss.
As our client Kevin explained: "First I felt shock that my hair was falling out, but perhaps most difficult to accept was that I was still only 24 years-old.
"I hadn't noticed hair loss in my family. I'd always had thick hair so I didn't imagine I would go bald. My hairline became the first thing I checked in the mirror. I stopped swimming. I wouldn't go out in the rain without a hat. I even avoided the wind in case it exposed my hair loss.
"I carried on that way for eight years but as I found more hair on the pillow and in the plughole I realised things were getting worse. I wanted to address the situation before I lost my hair forever." Describing his moment of action, Kevin recalled: "It felt like a huge decision at the time. I asked questions in online hair loss forums. I contacted more than one clinic, but MHR Clinic came across as the most knowledgeable, professional and genuine of them all.
"I liked MHR Clinic's remote and discreet location. Craig was patient and clearly understood my situation. He appreciated the size of the decision for me. He had a genuine openness and willingness to answer questions by email or phone. And there was absolutely no pressure or mither.
"MHR's price for FUE was within my budget. I had no fears about the procedure. In the days before my FUE transplant I felt excited and relieved. It's a life-changing decision.
"The transplant environment was clean and professional. The team were warm and friendly. The surgeon and I discussed appropriate hairlines for my age and we created a gently receding one that would look natural for years. I was in at 8am and out at 6pm and only felt pain from the anaesthetist's injections. It was very similar to a trip to the dentist. I soon felt relaxed and glad to be watching TV with a day off work.
"I felt good to go from the moment the transplant was done. I didn't feel sick or drowsy and I returned to normal daily activities straight away. It felt great to see hair on my head again. I was immediately impressed with the work. I began the advised regime of shampoos, lotions, creams, herbal and zinc supplements, and laser therapy.
"Within six weeks my transplanted follicles were growing new hair. I felt excited and eager for it to grow quicker. It kept coming. Gradually my hair grew thicker and thicker until, after four months, I let it grow out. And for the first time in 10 years I recently had a modern hair cut – super short on the sides and longer on top.
"Now, seven months on, the growth has been so good that the difference is like chalk and cheese. I have a hairline from my early 20s, it's knocked years off my appearance and I feel more youthful and confident in many situations.
"My FUE transplant has made a huge difference to my life. It's worked out a lot better than I expected and I would 100 percent do it again.
"My hair is still the first thing I look at in the mirror, but now for completely different reasons."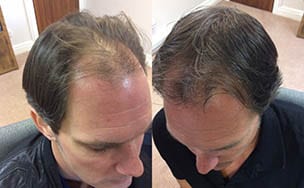 Name: Tom Webb
Treatments: Low level laser therapy, finasteride, medicated shampoo, lotions and herbal medications – with FUE yet to come
Age: 42 years old

Within four months the treatments had reversed my hair loss by a couple of years.
Company director Tom Webb relays how MHR Clinic's medical treatments made him look and feel younger. 
Read Tom's Full Story
Like many of our clients Tom Webb kept a keen eye on his dad's hairline and knew at some point his own would follow suit.
"As I moved into my mid 30s I became more conscious that I was beginning to lose my hair," he said.
"By the time I hit 40 I realised it was time to stop trying to style what wasn't there, and do something about it."
The company director had previously rejected the idea of a hair transplant due to the invasive nature of older procedures. The availability of FUE transplants, however, made one more appealing.
Tom added: "After a few discussions with my wife I decided to find out more about them."
A few weeks later he found himself on the same flight from Dubai to Manchester as MHR Clinic partner Ryan Giggs.
"I knew he'd had treatment for hair loss," Tom explained. "His hair was cropped short and it looked great so when I got home I looked at MHR Clinic online and read the client testimonials. I decided to book a consultation appointment and take it from there.
"The clinic environment was relaxed and professional. Craig was knowledgeable and personable. He took a couple of photos, put my hair follicles under a microscopic camera. We discussed what we saw and what was possible in terms of treatments and results. I learned that pre-surgery treatments could reduce the extent of the hair transplant I would need. And they did. They reduced the number of follicle extractions I need by 1000, which in turn will reduce the cost, worry and time associated with the procedure when I have it. And I felt particularly reassured that my treatment was also regenerative, rather than just replacement.
"I booked in for some laser treatment immediately and left the clinic that day with the shampoos, creams, prescription and herbal medicines I needed. I started that night and the regime has been constant ever since. I tend to take the tablets at night to suit my routine and I use the shampoo and creams in the morning. I have laser therapy for 40 minutes every fortnight. It's a very friendly and efficient service. There's nothing ominous about it. You're in and out as quickly as it can be done.
"I had a minor concern over the possible side effect on my libido from taking finasteride but Craig explained it was unlikely to occur as the dosage was so low. That allayed the only fear I had. And as he said, there have been no side effects.
"Within six to eight weeks I could see a noticeable change in my hair pattern. There was an all-round thickening of my hair and it was in better condition. Within four months the treatments had reversed my hair loss by a couple of years. It was much thicker, fuller with a better hairline and I could style it once again.
"I felt pleased it was working, pleased with the results and it gave me a confidence boost. My wife told me I was looking younger, I was feeling younger and friends noted the difference. The treatments worked as a good counter to everything else that getting older throws at you. I'll go for my FUE transplant procedure in due course but the medical restoration has already surpassed my expectations in terms of results."
Name: Chris Devine
Treatments: Low level laser therapy and herbal medicines
Age: 24 years old

"I'm highly impressed with the results. I've grown hair back in areas where it had gone and the improvement in the thickness of my hair all over my head is excellent."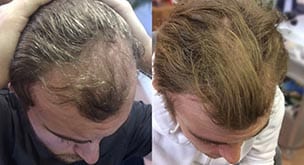 College student Chris Devine explains how regular low level laser therapy coupled with herbal medicines revitalised his hair and youth.
Read Chris's Full Story
MHR Clinic doesn't provide hair transplants for teenagers or men in their early 20s. Male hairlines don't fully mature until a man's mid to late 20s and transplanting hair into a juvenile hairline can cause large inconsistencies in the appearance of hair later in life.
But MHR Clinic offers other options to those who suffer hair loss in their youth.
The success of our low level laser therapy combined with herbal medicines is shown here by university student Chris Devine who thought nothing could be done for his hair loss.
"I was getting ready for a night out with my university pals when I noticed my hair had thinned around my temples," Chris said. "It wasn't long until I was being teased by teammates in my football team and I began to worry about the reactions of people I hadn't seen for some time."
The student added: "Over two years my confidence began to erode so much I even struggled to make an inquiry about treatment. I used Google to research hair loss and I spoke to someone who'd had a hair transplant. But it was only when I saw an advert for MHR Clinic in Cheshire Life magazine that I felt ready to do something.
"Everything I saw about the clinic, from its considered approach to hair restorations to the results it got for clients, impressed me. MHR Clinic is far from my home but near to my Nan's house so I made an appointment that coincided with my next visit to see her.
"I found the clinic very relaxing and friendly. Craig was knowledgeable and easy going, which made the consultation very pleasant. He explained the degree of hair loss I was experiencing and talked me through the treatment options available to me.
"Seeing the results others had from low level laser therapy and herbal medicines convinced me I should go ahead with it. I felt positive, excited and confident I could achieve the same as them. I began my treatments the following week. "I enjoy going for the treatment. The friendly atmosphere in the clinic helps me a lot. The staff always treat me very nicely. Craig's nature takes the stress out of hair loss too. It's always good to talk to him because he's knowledgeable about everything to do with hair loss. And when I see other people getting great results it assures me I made a good decision.
"It was about four months before I noticed a difference. I was doing my hair before a night out with friends when I realised it had grown thicker, and areas where I had been receding had filled out. I felt really happy and excited to see it. "This method of hair restoration differs from a hair transplant. It's ongoing and gradual. But I'm highly impressed with the results. I've grown hair back in areas where it had gone and the improvement in the thickness of my hair all over my head is excellent. There's never been a side effect from the laser therapy or herbal medicines. And even though I haven't told anyone about my treatments people have remarked that my hair looks much better, thicker and healthier.
"Things have worked out much better than I expected. I'm really happy with the results, I spend much less time worrying about my hair, nights out with friends are much better and sport has become more enjoyable because I feel more confident within myself."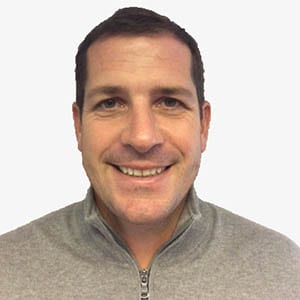 Name: Matthew Wood
Treatments: Minoxidil, finasteride, zinc, saw palmetto and milk thistle supplements, dht-blocker shampoo and gel, laser therapy.
Age: 41 years old

"My hair is like it was in my late 20s, rather than late 30s. It's taken ten years off my hairline."
Matthew Wood, personal development manager for the Professional Cricket Association talks about medical hair treatments.
Read Matthew's Full Story
THE Professional Cricket Association's personal development manager Matthew Wood chose to undertake some self-improvement of his own through MHR Clinic.
The former Yorkshire County batsman, who life coaches promising young talent onto the cricket field, found he was thinning on top and around his crown.
The first class cricketer said: "I didn't have an 'ah moment'. I had a series of moments over two years. I was covering little patches before I went out, spiking it, and ruffling it, to get away with it. But even the hair I used was wispy and fine. I drew tongue-in-cheek comments from friends, had chats with my hairdresser but could tell he was being kind. Then as I waited for a drink I saw myself from above on CCTV feed behind the bar. 'No way, that's me, and my hair is really thin!" I thought.
While Matthew still had good growth elsewhere on his head he was curious to see what was possible. "When I worked with Michael Lumb I thought he'd had something done, because I knew he was going thin," he explained. "We pushed the bravado aside and I said, 'come on, what happened? You did something to your hair.' He told me and I replied, 'wow, I'm interested.'
"Michael Vaughan advised me to look at medical treatment before a hair transplant, and that's when I made the call to MHR. I trusted them both. They were strong testimonials in themselves." Matthew contacted us and found our CEO Craig "very welcoming and easy going". Recalling his consultation, he said: "He taught me a lot. I learned the science behind it, how the treatments worked and what my hair would be like. It was thorough, professional and honest. And it all made sense. While I was listening to him I was 100 percent in," he added. "I left the consultation with the products and I couldn't wait to start using them."
Matthew drops minoxidil onto his scalp each morning. He takes his tablets with breakfast and puts DHT-blocking gel in his hair before work. He rubs in minoxidil drops once home again. And even though he travels he finds it easy to take with him. "It's simple and easy to do," he said. He also has laser treatment every fortnight for 40 minutes, which he describes as "welcome, stress-free time."
On the restoration process he said: "Nothing really happens in the first three months. But at 12 weeks I saw improvement. My hairdresser asked me if I'd had treatment. He said my hair was thicker. My friends made positive comments. I felt optimistic I was getting the outcome I wanted. "I'm four and half months in now. My hair is much thicker. There's been a big increase in coverage. It's most noticeable after I shower and as my hair dries. At the beginning I could apply the minoxidil directly to the scalp, but all of a sudden I found myself searching for scalp to apply the lotion.
"Now my hair is like it was in my late 20s, rather than late 30s. It's taken ten years off my hairline. It's made me feel more youthful. And my hair loss is off my mind. I literally don't think about it anymore.
"I'm really pleased with the improvement. The best I could have hoped for is exactly what I've got. That's a thicker, fuller head of hair."
Name: David Carroll
Treatments: FUE transplant with minoxidil, finasteride, zinc, saw palmetto and milk thistle supplements, DHT-blocker shampoo and gel, laser therapy.
Age: 38 years old

"The conversation faded. By then I was fully relaxed. I shut my eyes and nearly fell asleep."
Sales director David Carroll reveals his FUE transplant surgery was so easy it almost sent him to sleep.
Read David's Full Story
MANY men see hair transplants as a big surgical event but FUE procedures are exactly the opposite, as David Carroll found out.
After years of laser therapy to restore hair on his crown, he wanted to rebuild his hairline with surgery. The ease with which the procedure came and went surprised him.
The 37-year-old sales director explained: "As I became older hair loss started to bother me. It got on my nerves. It got me down. It didn't matter where I was. It even bothered me at home.
"The temples had gone. And I was thinning along my front hairline. Low level laser therapy recovered the hair loss on my crown from my early 20s, but I needed surgery on my hairline to give me a full head of hair."
When David landed a good commission at work he decided to use the money for a 2000 follicle transplant. "I decided, 'right, that's my go ahead. I'll have the procedure now,'" he recalled.
Despite a slight fear of needles David, having known MHR's CEO for years, had "every confidence" the transplant would be successful.
"Craig knows his stuff. He went through everything with me. The surgery staff were also helpful. MHR's surgeon Ioannis talked me through what we would be doing too. He explained he completed two FUE procedures a day. Everything made me feel comfortable," David said.
"As the surgery got underway we continued talking through the first part of it, until the conversation faded. By then I was fully relaxed. I shut my eyes and let him get on with it. And I nearly fell asleep.
Ioannis transplanted all David's follicles over a period of five hours, in which the pair also broke for lunch.
"I wasn't anticipating the end. I wasn't watching the clock. I was at such ease," David said. "Ioannis just put the last follicles in place and said, 'right, all done.' Then he called for a taxi to collect me. It was all very simple."
As each transplanted follicle found its new blood supply over the coming weeks David's hair started to grow back quickly.
He said: "As soon as it starts growing you see it straight away because it's in a place where there wasn't previously hair.
"It does take a while for full growth. You wish the months away a little. I shaved my hair, because it grew at different speeds in different areas. Then at ten months I let it all grow out again and everyone could see the results. Now I keep it about a 'number two' around the back and sides, and about four or five inches in length on top."
"I look younger now than in photos from ten years ago. It's made me feel more youthful. As a single man I find it's quite useful to have all my hair. And I work in a customer-facing environment, travelling every day to see clients, and the hair transplant has given me extra confidence in those situations."
"There are many benefits and the procedure is so easy I wish I had done it earlier."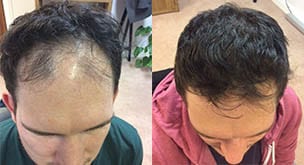 Name: Simon Tournier
Treatments: Low level laser therapy, minoxidil lotion, DHT-blocker shampoo and zinc, saw palmetto and milk thistle supplements.
Age: 33 years old

"By five months there was a massive improvement. One friend even asked if I'd had a hair transplant."
Marketing exec Simon Tournier says his laser therapy, lotions and herbal medicine were as a good as surgery.
Read Simon's Full Story
THE process of reversing hair loss is a simple one, but many men put it off.
Simon Tournier suffered low confidence unnecessarily for four years before he decided enough was enough, and made a new year's resolution to tackle his hair loss.
Five months later, after a combination of laser therapy and lotions, he had a full head of hair again. The 33-year-old explained: "I noticed my hair was thinning on the front of my head at least four years before I began my treatment. Once I spotted it, it affected my confidence a lot. I felt embarrassed. It was making me look older so I styled my hair to cover the growing bald patch and I avoided going out in the rain."
The businessman carried on like that for four years until, he remembered, "one New Year's Day I made a resolution to do something about it."
"As soon as I had made the decision I began researching treatments on Google and then clinics where I could get those treatments," he recalled.
"MHR Clinic was close to my home and it offered me a thorough assessment at no cost to me, so I booked myself in. The clinic was a clean and professional environment but also relaxed, which I appreciated more than anything. The conversation I had there was detailed. There was a close examination of my scalp and hair using a microscopic camera. I was talked through all the options.
"MHR's consultant was knowledgeable and honest. He felt that the area of hair loss was so small I should start with laser therapy, shampoos, lotions and herbal supplements. Then we would see it if surgery was needed later." Simon felt excited to get started. "The treatments were affordable. My only concern was that it wouldn't work," he said. He began his laser treatment two weeks later and was given a regular slot at the clinic every fortnight. "Everything else was really easy to fit into my daily routine," he added.
Simon also recalled: "Within four months I could see my hairline was changing. By five months there was a massive improvement. My hair was thicker and fuller, and one friend even asked if I'd had a hair transplant. After six months the front hairline had completely filled out."
Satisfied by the overall effect of his treatments, he said: "I look a lot younger now, my confidence has returned and I feel happy and proud of my decision to do something about it. And it has helped me at work and when I'm in social situations. I strongly advise anyone considering hair restoration to make the decision and get on with it."