DJ CHRIS EVANS REVEALS HOW HAIR LOSS MEDICINES ALONE WERE ENOUGH TO RESTORE HIS GINGER MOP
10-07-2019
MHR Clinic CEO Craig Henton explains the power of medical hair restoration treatments.
Radio presenter Chris Evans used his Virgin breakfast show to air discussions on men's hair treatments last week as he opened up about his own battle against hair loss.
The outspoken DJ first revealed he was using hair loss medicines to prevent the shedding of his ginger locks in 2011.
He told Radio 2 listeners: "I went to a trichologist and he told me, 'There's stuff we can do. If you lose your hair in your early 20s or your late 50s it is male pattern baldness. And if it happens anywhere in between we can fix it.'
"He did all these tests and gave me all these things that are an ongoing process. I'm trying to protect what I've got."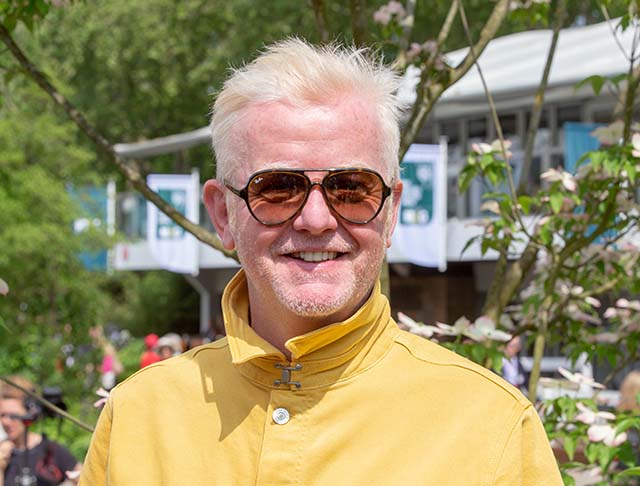 Ex-Corrie star Adam Rickitt maintains a full head of hair with low level laser therapy at MHR Manchester.
This week he added to his history of hair restoration by explaining on air: "I've been on drops of these medications for years now, about five or six years. I was nearly bald and I'm not at all now.
"I don't have the thickest head of hair in the world but I do have hair now, more than I did."
The broadcaster's revelation is testimony to the power of medical hair treatments as an alternative to having a hair transplant.
Taking finasteride tablets in combination with minoxidil lotions can reverse hair loss in men and restore male pattern baldness to its former growth cycle.
Chris Evans is just one beneficiary of their power to do so. We at MHR Clinic have helped hundreds of other men achieve the same result.
Finasteride reduces the effect of DHT (Dihydrotestosterone) on the scalp's follicles, halting further hair loss and stimulating them to recover a normal growth cycle.
Minoxidil is used in foam, liquid or lotion form and can be prescribed in high doses to men and women suffering mild to moderate hair loss. It acts on the scalp to widen blood vessels, allowing more oxygen and nutrients to reach each hair follicle.
MHR Clinic usually prescribes these medications in combination with a course of low level laser therapy. It is another safe, effective and affordable treatment proven to restore hair growth and enhance hair quality.
Patients typically undergo two 40-minute laser therapy sessions each month in conjunction with one or both prescription medicines, as well as herbal supplements.
These treatments can be used as an alternative to a FUE procedure or in conjunction with one, when necessary. For Chris Evans the treatments alone were more than enough to give him back his hair.
If you are suffering hair loss but aren't sure on the best course of action for you, then MHR Clinic can advise you on the available options. In many cases the more affordable medications are sufficient.