Hair Transplants in London 
MHR Clinic has outstanding hair transplant experts and consultants throughout London. Offering top quality FUT & FUE transplant procedures in London to clients suffering from hair loss to help them along their hair restoration journey.
Start your hair restoration journey today
at our London Clinic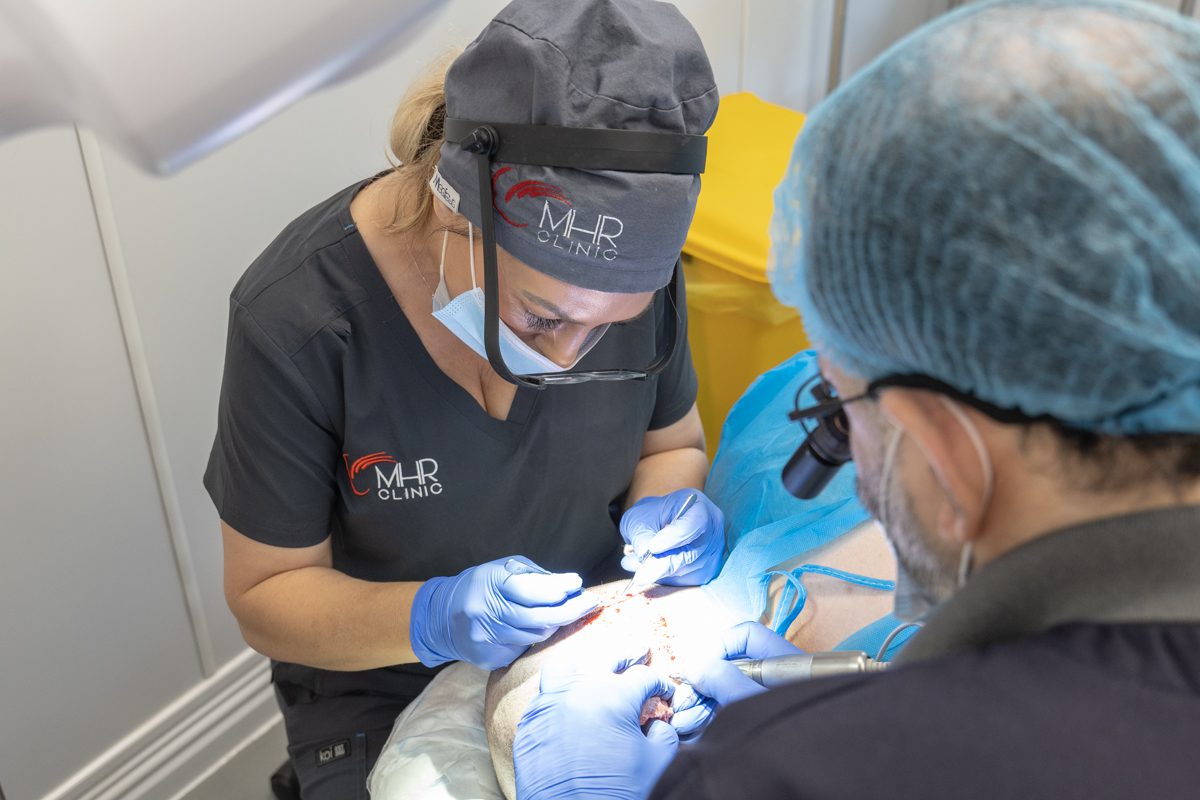 Expert hair transplant surgeons
MHR Clinic London's hair transplant team consist of expert industry-leading surgeons with years of experience under their belts. Performing all procedures in house, our London clinic is home to the perfect solution to your hair restoration journey offering both Follicular Unit Extraction (FUE) & Follicular Unit Transplantation (FUT) hair transplant procedures.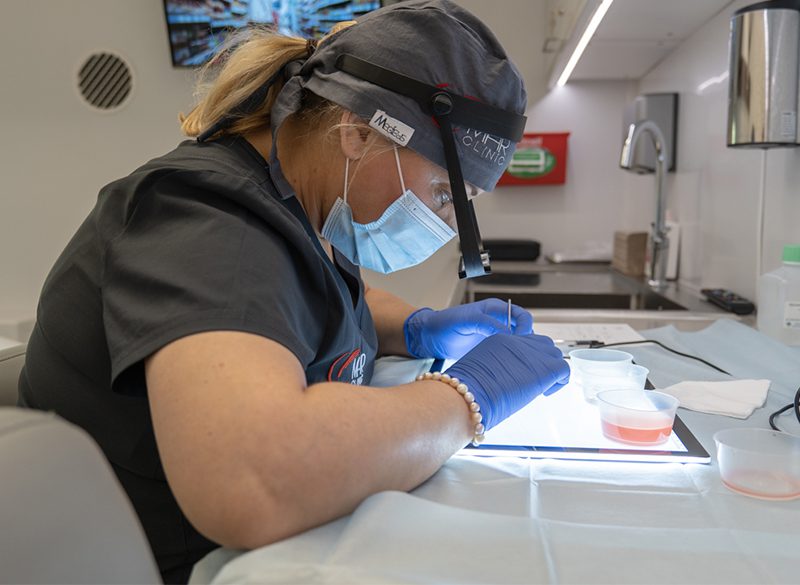 Profesional Hair Restoration Advice
With over 30 years experience performing life changing hair transplant and hair restoration surgey. MHR Clinic London is the choice of many for advice and guidence on maintaining hair growth. We have a team of leading consultants and hair transplant surgeons that from the outset will advise on the best and most effective procedures or medication to maintain your hair.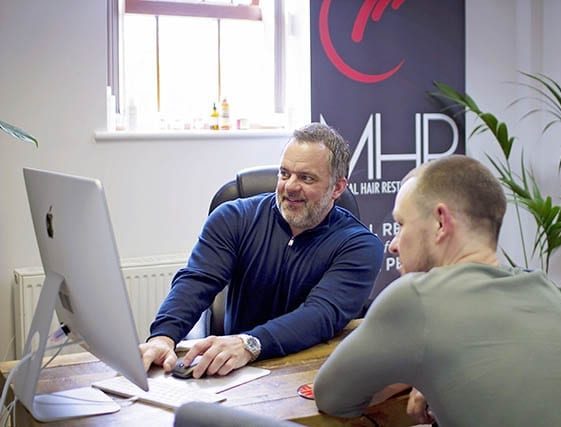 Friendly and easy consultations
Our team here at MHR Clinic London aim to provide all our clients with the premium service we strive for. Our incredible in-house team are able to take you through every step of your hair transplant journey making your procedure in London is as smooth and simple as possible. Ask any questions you need, our consultants are on hand to make the process as relaxing as possible for you. 
What to expect from a Hair transplant from MHR Clinic London?
Our London Hair Restoration and Transplant Clinic is situated in the heart of the city, making it easily accessible for clients to attend consultations or their laser hair therapy in London centre.
We have a team of friendly experienced consultants that will reassure you of the very best procedures that are available to you in order to achieve the very best results.
Book a consultation today and let us advise you on how best to maintain your hair growth.
Address and Directions
MHR Clinic's London practice is located in the centre of London close to Kings Cross Station. Those reaching the clinic are advised to access it:
Heading from Kings Cross Station on foot

 

Cross the road heading south out of Kings Cross Station main entrance and onto A501 Grays Inn Road over to the left. Go down Grays Inn Road for approx 0.7 miles and take a left onto Elm St. This then becomes Mount Pleasant Street. We are situated towards to top end of the street on the right in The Cosmetic Centre .
While driving from Kings Cross Station

 

Pass by Kings Cross on your left travelling down the A501, in approx 0.5 mile take a right onto A201 Kings Cross Road. Travel for approx 2miles and take a right turn onto Calthorpe Street, take the first left onto Phoenix Place and then the first right onto Mount Pleasant. We are immediately on the left.
Please note the area is in a congestion charge zone and you will be required to find a parking space, the nearest car parks are Hatton Garden Car Park & NCP London Saffron Hill. 
MHR Clinic London
The Cosmetic Centre
49 Mount Pleasant,
London,
UK
WC1X 0AE
MHR London opening hours
| | |
| --- | --- |
| Monday: | 9:30AM – 6:00PM |
| Tuesday: | 11:30AM – 8:00PM |
| Wednesday: |  9:30AM – 6:00PM |
| Thursday: | 11:30AM – 8:00PM |
| Friday: |  9:30AM – 6:00PM |
| Saturday: |  9:00AM – 3:00PM |