MHR Clinic announces new partnership deal with massage gun manufacturer Pulseroll as part of holistic customer wellbeing drive. 
MHR Clinic has been appointed an official distributor of Pulseroll professional massage therapy devices.
The company now stocks the full range of Pulseroll products through its online store while MHR clients can test Pulseroll's range of vibrating massage devices on visits to clinics from October.
They'll also benefit from preferential pricing through in-house discount codes to be redeemed on Pulseroll's website, or through MHR Clinic's online store and outlets.
Pulseroll and MHR Clinic signed a partnership agreement last month to promote a holistic approach to wellbeing to their respective customers, after identifying overlap between audiences.
The deal sees MHR Clinic becomes Pulseroll's first official distributor after two times heavyweight world boxing champion Anthony Joshua invested in the brand during the summer.
MHR Clinic is backed and endorsed by high profile sportsmen including cricketers Michael Vaughan and Ryan Sidebottom. It also sponsors middleweight boxing prospect Bradley Rea who fights on Hughie Fury's undercard in Newcastle this month. 
MHR Clinic founder and CEO Craig Henton said: "MHR Clinic's clients don't just come to us for a thicker head of hair, they come because they want to feel better.
"Wellbeing is an intrinsic part of having a hair transplant or hair treatments and MHR Clinic has always focused on the wellbeing of its clients as well as it their aesthetic appearance.
"Products and services that enhance wellbeing in different ways are primed for partnerships.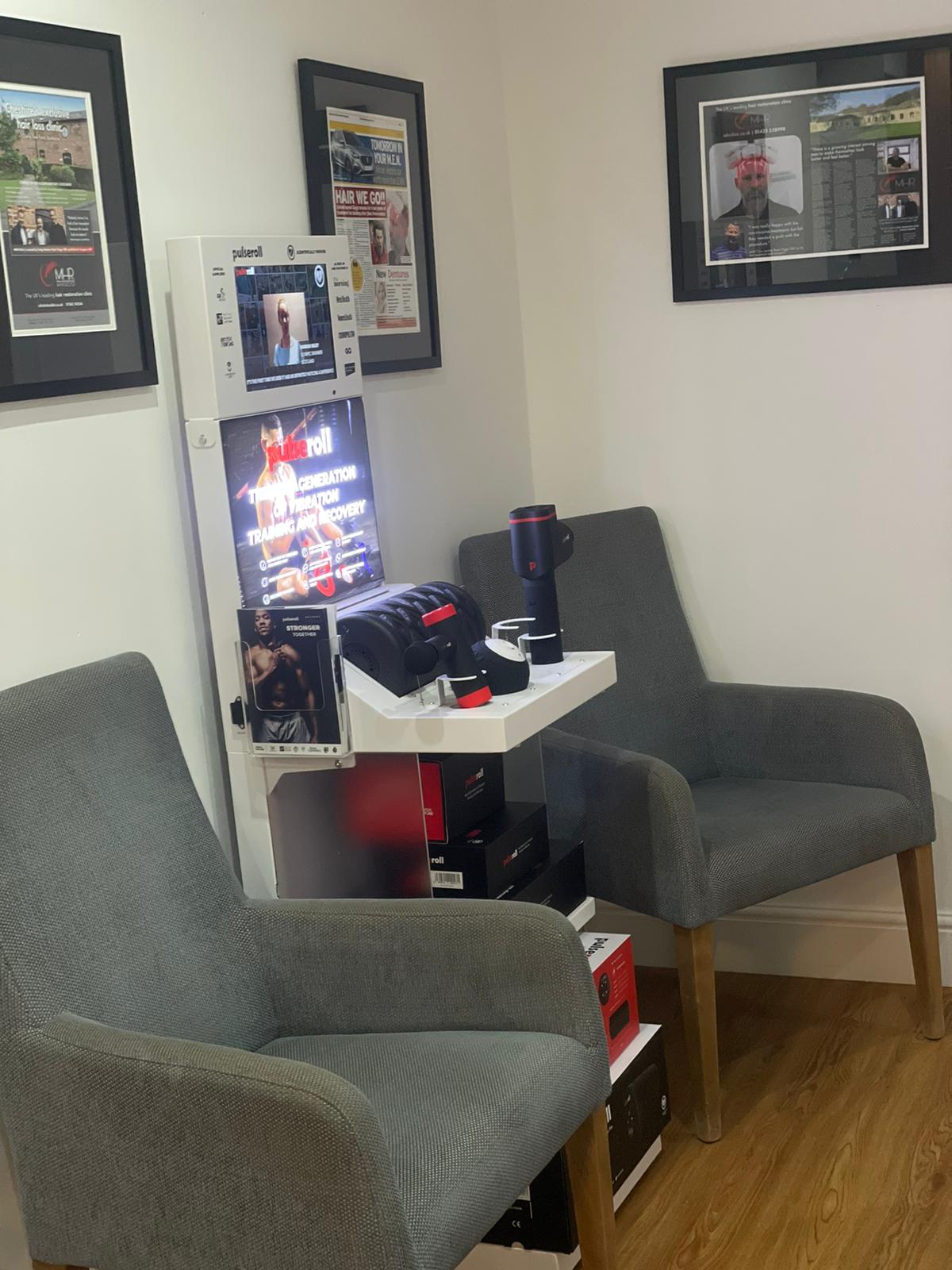 "Like MHR Clinic, Pulseroll is a leader in its field of expertise. Both brands have high quality products. They each help people get the most out of their lives.
"We are delighted to now be an official distributor of Pulseroll products."
"We are therefore delighted to partner with MHR, and to offer our whole range of massage guns, vibrating rollers and balls to their staff and clients.  
"The distribution partnership with MHR clinics is also our first since heavyweight boxer Anthony Joshua joined the company as an investor and board member, and signals our intent for growth and development. 
"We are therefore looking forward to working with MHR clinics and sharing ideas to help us both provide the best experience possible for users."
Pulseroll's personal massage therapy devices including its Pro Massage Gun, Mini Massage Gun, Pro Massage Roller, Classic Massage Roll with three of four speeds, Peanut and Ball will be available to test and buy at 'MHR' clinics, and purchase through its online store from 1st October 2021.  
If you want to understand more about how to improve your wellbeing through hair treatments, please talk to MHR Clinic's experts about the options available to you. Telephone 01565 745 344 or reach us through this 
contact
 page.