MHR Clinic sponsors Ricky Hatton protégé Bradley Rea as he aims to make it a perfect 10.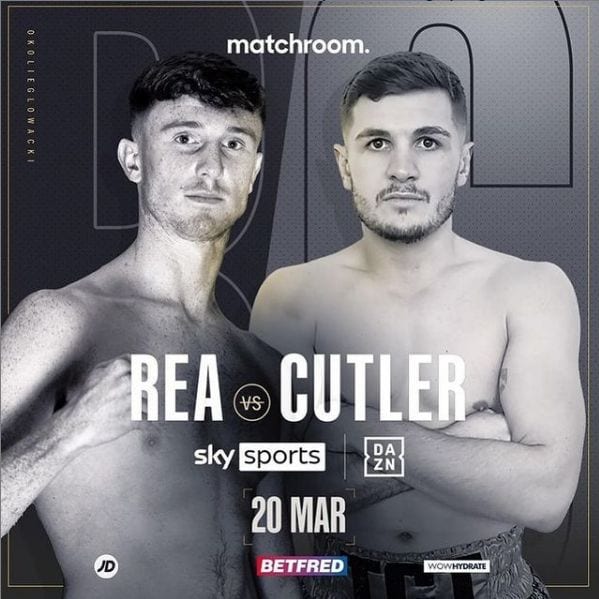 MHR Clinic CEO Craig Henton reports on his company's backing for upcoming contender Bradley Rea
Middleweight pro boxer Bradley Rea steps into the ring to make it 10 out of 10 wins with MHR Clinic's support and sponsorship on Saturday night. 
Rea, trained by Manchester boxing legend Ricky Hatton, meets Bournemouth's undefeated middleweight Lee Cutler for eight rounds at the SSE Arena in Wembley.
The undefeated 23-year-old from Stretford fights on the undercard of the WBO world cruiserweight title bout between the UK's Lawrence Okolie and Poland's Krzysztof Glowacki.  
The evening's middleweight fight expects to see either Bradley or Lee's winning streak come to an end.
Speaking to MHR Clinic ahead of the fight, Brad said: "We're not getting many opportunities in boxing at the moment but a year ago I would have been happy to take this fight anyway. 
"He is strong, he can punch but he can box as well. It is going to be hard to deal with but I'm confident."
And thanking MHR Clinic its support, he added: "I haven't boxed in a year now. The last 12 months have been really difficult. It is the longest time I've not boxed since I was about 12 years old. It has been a hard year.
"If it was not for sponsors like MHR Clinic who have supported me, I don't know what I would have been doing. 
"Very likely I would have had to take a job. A lot of lads who do that never come back to the gym. 
"The sponsors allow me to do what I do. They allow me to train full time still. It really means the world to me. 
"This sport is my life and I wouldn't be able to put in the hours of hard work and dedication I do without their support. I'm very grateful for their help.
"Saturday night, I repay the favour by bringing the win back to Manchester."
Asked about training under the Manchester's hitman Hatton, orthodox boxer Rea beamed and explained: "Ricky has been at the very top of the sport. The little bits of advice he gives me can make a big difference. 
"At times it is surreal training with Ricky. I was one of his biggest fans. He was my idol. Now I go to his birthday parties and he buys me Christmas presents.
"With his help I want to throw myself into the title mix towards the end of the year."