MICHAEL VAUGHAN
" It has been a huge success for me and has made me feel on top
of my game again. "
Former England cricket captain and Ashes legend, Michael Vaughan OBE recounts the
"quick and simple" hair restoration process that gave him back a full head of hair.
Michael Lumb
"Nobody knows I've had a hair transplant
because the results look so natural."
England cricket hero, Michael Lumb recalls his fears of
what people would say about his transplant.
RICKITT
"It's a gradual process. It looks completely natural.
It's filled me with confidence."
Actor Adam Rickitt recounts how medical remedies
restored his hair and confidence.
SIDEBOTTOM
"The day went smoothly. The procedure went swimmingly.
It was just a really easy, good day. "
Dancing On Ice star Ryan Sidebottom recalls how easy it was to have
a hair transplant as he embarked on a new career in show business.
CLATTENBURG
"The confidence I have now, walking around with
a full head of hair, is phenomenal."
Leading referee Mark Clattenburg reveals his journey
from hair loss frustration to a full head of hair with MHR Clinic.
KING
"There's a new confidence in me,
I have a spring in my step and I feel happier. "
BBC weatherman Simon King explains the difficulties
he faced going bald and the difference a transplant and treatments made for him.
Outstanding Excellence in Hair Restoration
MHR Clinic is a world-leading hair transplant clinic that offers advanced surgical procedures, medical treatments and supplementary therapies to achieve unparalleled, natural results for men and women.
Our eminent specialists have more than 40 years of combined clinical experience and expertise, so you achieve the hair restoration results you want. Our bespoke hair renewal programmes meet your needs by pairing breakthrough transplant procedures with measured amounts of prescribed medication, herbal lotions and low level laser therapy. Our state-of-the-art clinics offer the latest hair assessment, transplant and growth technology in private, exclusive and relaxing surroundings so every follicle on your head receives the exacting attention it deserves.
MHR Clinic's comprehensive approach to total hair restoration ensures outstanding results that look natural, stay healthy and keep you feeling young, confident and ready for life at its best.
MHR Clinic is owned by Craig Henton, Wales football manager Ryan Giggs OBE and former England cricket captain Michael Vaughan OBE.
"Modern man now is looking after himself a lot more. We all want to look good. We want to look as young as we possibly can for as long as we possibly can.
Dancing On Ice star and former England cricketer Ryan Sidebottom gives his reasons for having a hair transplant at MHR Clinic.
 Every member of MHR Clinic's team appreciates that only the highest quality of hair restoration endures, while substandard work falls away. Our world-leading surgeons, doctors and consultant trichologists combine their talents to achieve the lasting results clients want and deserve. Follow this link to see the results our previous clients have achieved by choosing MHR Clinic to restore their hair.

Bespoke hair restoration programmes
MHR Clinic designs hair restoration programmes with prescription and herbal medicines, low level laser therapy, hair transplants and specialised shampoos and lotions to suit each individual client.

World leading surgeons
MHR Clinic works only with the world's most renowned hair transplant surgeons to ensure every client it serves receives the exacting attention to detail they need while restoring their hair.

Clinical expertise and excellence
We have hand-picked the very best experts in their field to ensure every aspect of your hair restoration process is managed with the highest level of professionalism possible.

Prestige clinics in prime locations
Our state-of-the-art clinics are located within the privacy of prestigious country estates in Cheshire and Yorkshire so you feel relaxed and protected at every stage of your hair restoration process.

A confidential, customer-first approach
MHR Clinic's customer-centred approach to hair restoration takes into account many aspects of each client's life and is based on honesty, integrity and discretion from consultation to aftercare.

Guaranteed hair transplant
We are so confident in the skills of our hair transplant surgeons, and the processes we put in place around their work, that we guarantee the results of FUE and FUT surgery through MHR Clinic.

Exemplary aftercare
Our clients can rely on MHR Clinic to look after their hair for life, and our experts are always at hand to ensure it remains in peak condition long after hair restoration procedures are complete.

Affordable procedures
MHR Clinic prides itself on the quality of its work and on providing hair restoration for a fair fee. You will find our prices compete with other clinics that cannot match the quality of our work.

Industry revered results
MHR Clinic is respected by peers in the hair restoration industry for providing the highest level of service and results available to clients. We are the benchmark by which others measure themselves.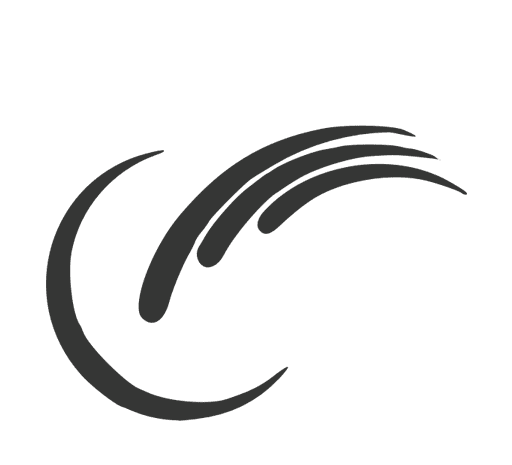 My hair began to recede from my crown and hairline when I was 24 years-old. It's hard to take at that age. I began to wear a hair system but remained self-conscious. After seeing the professionalism of Craig Henton and everyone at MHR Clinic I underwent a 4800 graft FUE hair transplant. It was pain-free and after two weeks I could see a huge difference. The growth continued for months and even my character became more youthful. It's a great feeling when people tell you how much younger you look. What I'd say to anyone considering the services of MHR Clinic is, 'you've made one of the best decisions of your life!'   — Paul H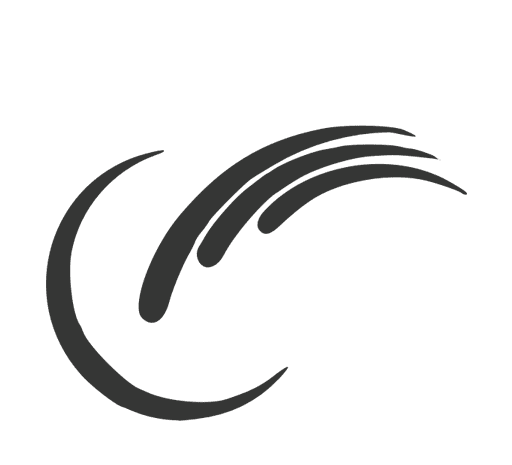 After researching numerous companies I spoke to Craig Henton on the phone and then visited him at MHR Clinic. His knowledge helped me understand each restoration process easily. One week later I had my first low level laser appointment. The flexibility to pick appointment times means I never have to alter my diary. The 40-minute sessions fly by. Within four months I was seeing great results from the laser therapy combined with oral supplements. My hair had thickened at the front and on my crown. Even family members, who didn't know I was having treatment, recognised it.   — Robert S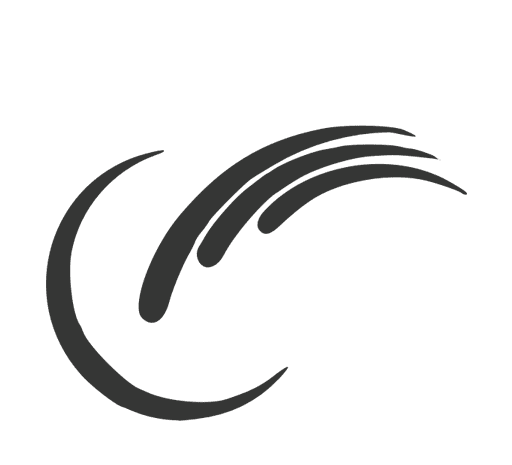 MHR Clinic is a very professional service. I was put at complete ease throughout the consultation, by the FUE transplant surgeon, the nurses and all the clinic staff. They were all fantastic and as can be seen from the results, they did a great job. In all honesty I cannot recall having any pain during the procedure. It was simple and comfortable. I would recommend anyone thinking of having a hair transplant to get on with it. Don't waste another moment looking in the mirror at what used to be. Have the procedure through MHR Clinic and start feeling good again! The results have transformed me.   — Steve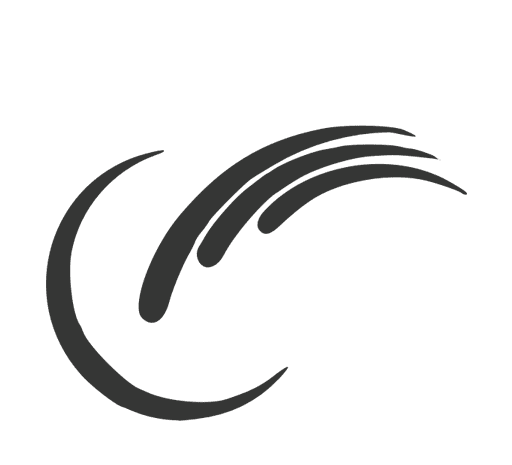 I didn't think it would be possible to get my hair back, let alone be so easy to do it. Craig advised me to start a course of specialised laser therapy combined with a bespoke medication program. Within a few months my hair became noticeably thicker, especially in the thinnest areas. I opted to restore my hairline with a FUE transplant that has left no scarring and given me fantastic natural results. I haven't looked back since. I now have my hairline back with more volume on my crown from the laser treatment. It has turned out to be the best decision I have made in terms of my appearance and confidence.
  — David C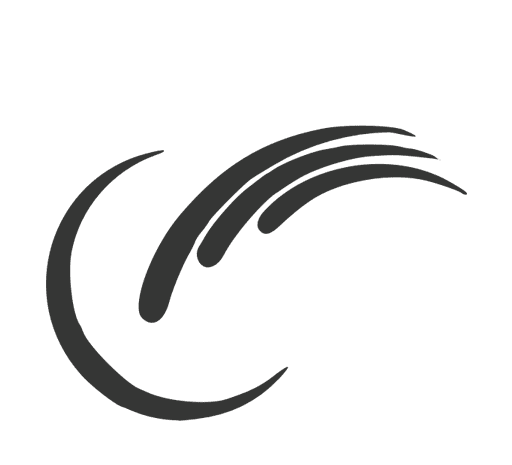 I always felt conscious about my hair, but Craig filled me with confidence from the start. There was no hard sell, just sound advice and I opted for a FUE hair transplant. Nervous and apprehensive, the entire process was expertly laid out. The procedure was nowhere near as scary or daunting as I had imagined. I was back at home the same evening and returned to work almost immediately. My scalp healed in less than two weeks, with no obvious signs anything had been done. Over the following months I saw my hairline come through and my confidence grow. It was quite incredible. MHR's after care has also been great.   — Adam
[dica_divi_carousel show_items_desktop="9″ show_items_tablet="4″ show_items_mobile="2″ loop="on" autoplay="on" hoverpause="on" lazy_loading="on" advanced_effect="1″ _builder_version="3.29.3″ custom_padding="0px|||||"][dica_divi_carouselitem admin_label="Daily Mail" button_url_new_window="1″ image="https://mhrclinic.co.uk/wp-content/uploads/2019/10/client5b.png" _builder_version="3.29.3″ child_filter_saturate="0%" child_filter_opacity="62%" child_filter_saturate__hover_enabled="on|desktop" child_filter_opacity__hover_enabled="on|hover" child_filter_opacity__hover="100%"][/dica_divi_carouselitem][dica_divi_carouselitem admin_label="Mail Online" button_url_new_window="1″ image="https://mhrclinic.co.uk/wp-content/uploads/2019/10/client14b.png" _builder_version="3.29.3″ child_filter_opacity="65%" child_filter_opacity__hover_enabled="on|hover" child_filter_opacity__hover="100%"][/dica_divi_carouselitem][dica_divi_carouselitem admin_label="The Sun" button_url_new_window="1″ image="https://mhrclinic.co.uk/wp-content/uploads/2019/10/client11b.png" _builder_version="3.29.3″ child_filter_saturate="0%" child_filter_saturate__hover_enabled="on|hover" child_filter_saturate__hover="100%"][/dica_divi_carouselitem][dica_divi_carouselitem admin_label="Scottish Sun" button_url_new_window="1″ image="https://mhrclinic.co.uk/wp-content/uploads/2019/10/client9b.png" _builder_version="3.29.3″ child_filter_saturate="0%" child_filter_saturate__hover_enabled="on|hover" child_filter_saturate__hover="100%"][/dica_divi_carouselitem][dica_divi_carouselitem admin_label="Irish Sun" button_url_new_window="1″ image="https://mhrclinic.co.uk/wp-content/uploads/2019/10/client15b.png" _builder_version="3.29.3″ child_filter_saturate="0%" child_filter_saturate__hover_enabled="on|hover" child_filter_saturate__hover="99%"][/dica_divi_carouselitem][dica_divi_carouselitem admin_label="The Mirror" button_url_new_window="1″ image="https://mhrclinic.co.uk/wp-content/uploads/2019/10/mirrorb.png" _builder_version="3.29.3″ child_filter_saturate="0%" child_filter_saturate__hover_enabled="on|hover" child_filter_saturate__hover="100%"][/dica_divi_carouselitem][dica_divi_carouselitem admin_label="Daily Star" button_url_new_window="1″ image="https://mhrclinic.co.uk/wp-content/uploads/2019/10/starb.png" _builder_version="3.29.3″ child_filter_saturate="0%" child_filter_saturate__hover_enabled="on|hover" child_filter_saturate__hover="100%"][/dica_divi_carouselitem][dica_divi_carouselitem admin_label="Manchester Evening News" button_url_new_window="1″ image="https://mhrclinic.co.uk/wp-content/uploads/2019/10/manevennewsb.png" _builder_version="3.29.3″ child_filter_saturate="0%" child_filter_saturate__hover_enabled="on|hover" child_filter_saturate__hover="100%"][/dica_divi_carouselitem][dica_divi_carouselitem admin_label="Yorkshire Post" button_url_new_window="1″ image="https://mhrclinic.co.uk/wp-content/uploads/2019/10/yorkshirepostb.png" _builder_version="3.29.3″ child_filter_saturate="0%" child_filter_saturate__hover_enabled="on|hover" child_filter_saturate__hover="100%"][/dica_divi_carouselitem][dica_divi_carouselitem admin_label="Birmingham Live" button_url_new_window="1″ image="https://mhrclinic.co.uk/wp-content/uploads/2019/10/birmliveb.png" _builder_version="3.29.3″ child_filter_saturate="0%" child_filter_saturate__hover_enabled="on|hover" child_filter_saturate__hover="100%"][/dica_divi_carouselitem][dica_divi_carouselitem admin_label="Digital Spy" button_url_new_window="1″ image="https://mhrclinic.co.uk/wp-content/uploads/2019/10/download-21.png" _builder_version="3.29.3″ child_filter_opacity="65%" child_filter_opacity__hover_enabled="on|hover" child_filter_opacity__hover="100%"][/dica_divi_carouselitem][dica_divi_carouselitem admin_label="Yahoo" button_url_new_window="1″ image="https://mhrclinic.co.uk/wp-content/uploads/2019/10/client13b.png" _builder_version="3.29.3″ child_filter_saturate="0%" child_filter_saturate__hover_enabled="on|hover" child_filter_saturate__hover="100%"][/dica_divi_carouselitem][dica_divi_carouselitem admin_label="ESPN" button_url_new_window="1″ image="https://mhrclinic.co.uk/wp-content/uploads/2019/10/client6b.png" _builder_version="3.29.3″ child_filter_opacity="65%" child_filter_opacity__hover_enabled="on|hover" child_filter_opacity__hover="100%"][/dica_divi_carouselitem][dica_divi_carouselitem admin_label="Four Four Two" button_url_new_window="1″ image="https://mhrclinic.co.uk/wp-content/uploads/2019/10/client1b.png" _builder_version="3.29.3″ child_filter_saturate="0%" child_filter_saturate__hover_enabled="on|hover" child_filter_saturate__hover="100%"][/dica_divi_carouselitem][dica_divi_carouselitem admin_label="Sportref" button_url_new_window="1″ image="https://mhrclinic.co.uk/wp-content/uploads/2019/10/client16b.png" _builder_version="3.29.3″ child_filter_opacity="65%" child_filter_opacity__hover_enabled="on|hover" child_filter_opacity__hover="100%"][/dica_divi_carouselitem][dica_divi_carouselitem admin_label="Knutsford Guardian" button_url_new_window="1″ image="https://mhrclinic.co.uk/wp-content/uploads/2019/10/client17b.png" _builder_version="3.29.3″ child_filter_saturate="0%" child_filter_saturate__hover_enabled="on|hover" child_filter_saturate__hover="100%"][/dica_divi_carouselitem][dica_divi_carouselitem admin_label="SWM" button_url_new_window="1″ image="https://mhrclinic.co.uk/wp-content/uploads/2019/10/client10b.png" _builder_version="3.29.3″ child_filter_saturate="0%" child_filter_saturate__hover_enabled="on|hover" child_filter_saturate__hover="100%"][/dica_divi_carouselitem][dica_divi_carouselitem admin_label="sport.es" button_url_new_window="1″ image="https://mhrclinic.co.uk/wp-content/uploads/2019/10/client8b.png" _builder_version="3.29.3″ child_filter_saturate="0%" child_filter_saturate__hover_enabled="on|hover" child_filter_saturate__hover="100%"][/dica_divi_carouselitem][dica_divi_carouselitem admin_label="as" button_url_new_window="1″ image="https://mhrclinic.co.uk/wp-content/uploads/2019/10/client2b.png" _builder_version="3.29.3″ child_filter_saturate="0%" child_filter_saturate__hover_enabled="on|hover" child_filter_saturate__hover="100%"][/dica_divi_carouselitem][dica_divi_carouselitem admin_label="Mundo" button_url_new_window="1″ image="https://mhrclinic.co.uk/wp-content/uploads/2019/10/client7b.png" _builder_version="3.29.3″ child_filter_opacity="65%" child_filter_opacity__hover_enabled="on|hover" child_filter_opacity__hover="100%"][/dica_divi_carouselitem][dica_divi_carouselitem admin_label="Cuatro" button_url_new_window="1″ image="https://mhrclinic.co.uk/wp-content/uploads/2019/10/client3b.png" _builder_version="3.29.3″ child_filter_saturate="0%" child_filter_saturate__hover_enabled="on|hover" child_filter_saturate__hover="100%"][/dica_divi_carouselitem][dica_divi_carouselitem admin_label="Cheshire Life" button_url_new_window="1″ image="https://mhrclinic.co.uk/wp-content/uploads/2019/10/client4b.png" _builder_version="3.29.3″ child_filter_opacity="65%" child_filter_opacity__hover_enabled="on|hover" child_filter_opacity__hover="100%"][/dica_divi_carouselitem][dica_divi_carouselitem admin_label="Yorkshire Living" button_url_new_window="1″ image="https://mhrclinic.co.uk/wp-content/uploads/2019/10/client12b.png" _builder_version="3.29.3″ child_filter_saturate="0%" child_filter_saturate__hover_enabled="on|hover" child_filter_saturate__hover="100%"][/dica_divi_carouselitem][/dica_divi_carousel]