MHR Clinic Manchester's consultant Ethan Denton explains how to spot hair loss in young adults as a rise in concern about signs of balding at 20 years old prompts a search for answers on how to address the problem.
Hair loss takes an emotional toll on many men, whenever it happens in the course of their life.
However, when it occurs in the early years of a man's life it can be especially soul-destroying, with an increased amount of concern about the different signs of balding at these young ages.
Approximately 20 percent of men exhibit hair loss by the time they hit their 20s.
Every month, MHR Clinic sees a large number of young men who are showing signs of balding at 20 years old and younger.
The impact that we see it has on their wellbeing is significant. The early signs of hair loss are enough for them to contact us almost immediately. Fortunately, catching hair loss early is critical to maintaining a full head of hair for life. 
This instant reaction to spotting the signs of balding often helps us to reverse hair loss in men who are seeing the signs of balding at 20 years young. Sometimes younger.   
Many of them ask us, "Why am I going bald as a teenager?" or "Why am I going bald so young?"
And while there may be different reasons for hair loss in youth, the most common one is androgenetic alopecia, a hereditary condition passed down from previous family generations.
Genetics turn testosterone into dihydrotestosterone, also known as DHT, and it is that male hormone that reduces the production of hair from the follicles on a man's scalp.
It is part of maturity and this change in hormones can lead to thinning hair in men in their 30s, 20s and younger
So what are the signs of going bald at 20 and younger?
MHR Clinic suggests young men lookout for the following five tell-tale signs of hair loss.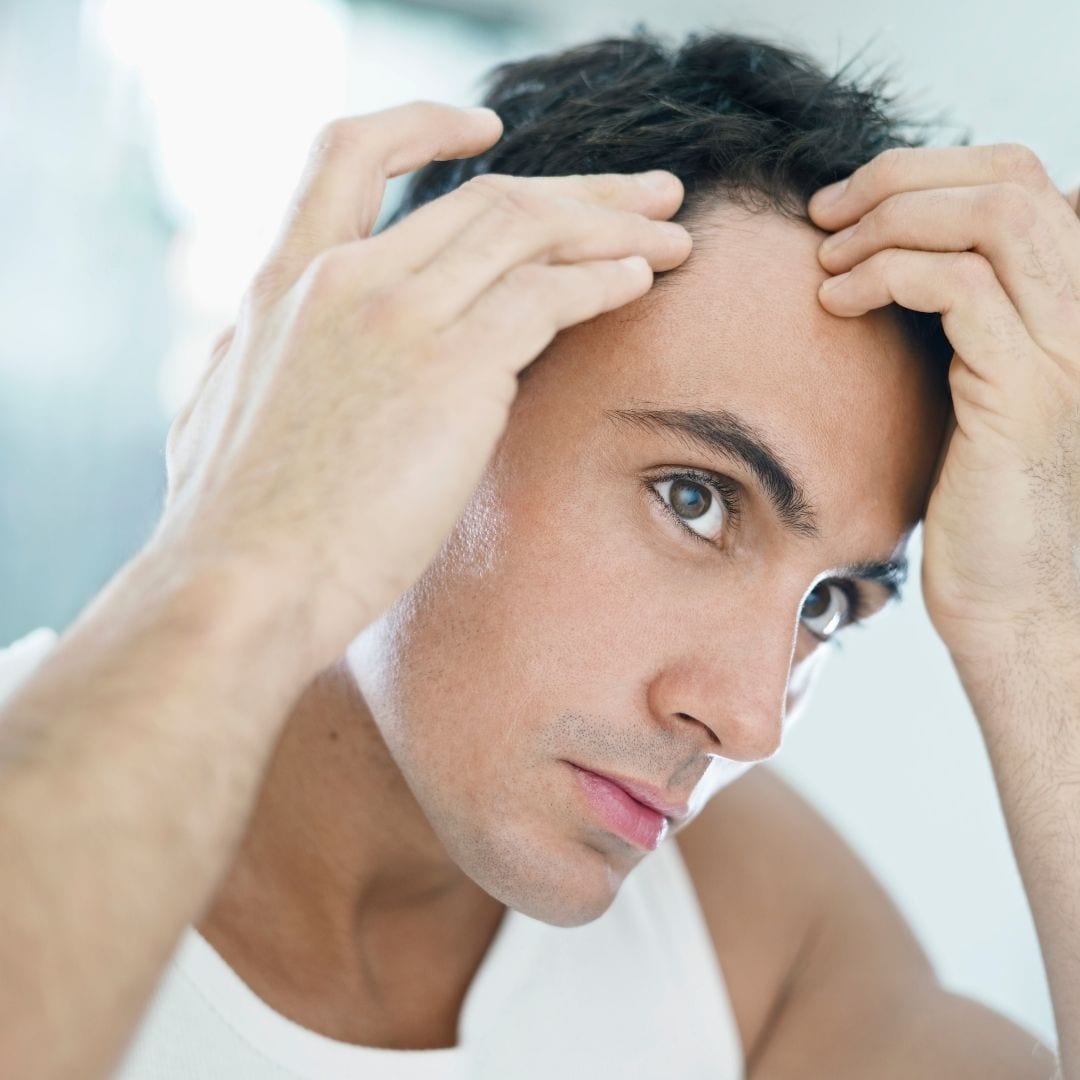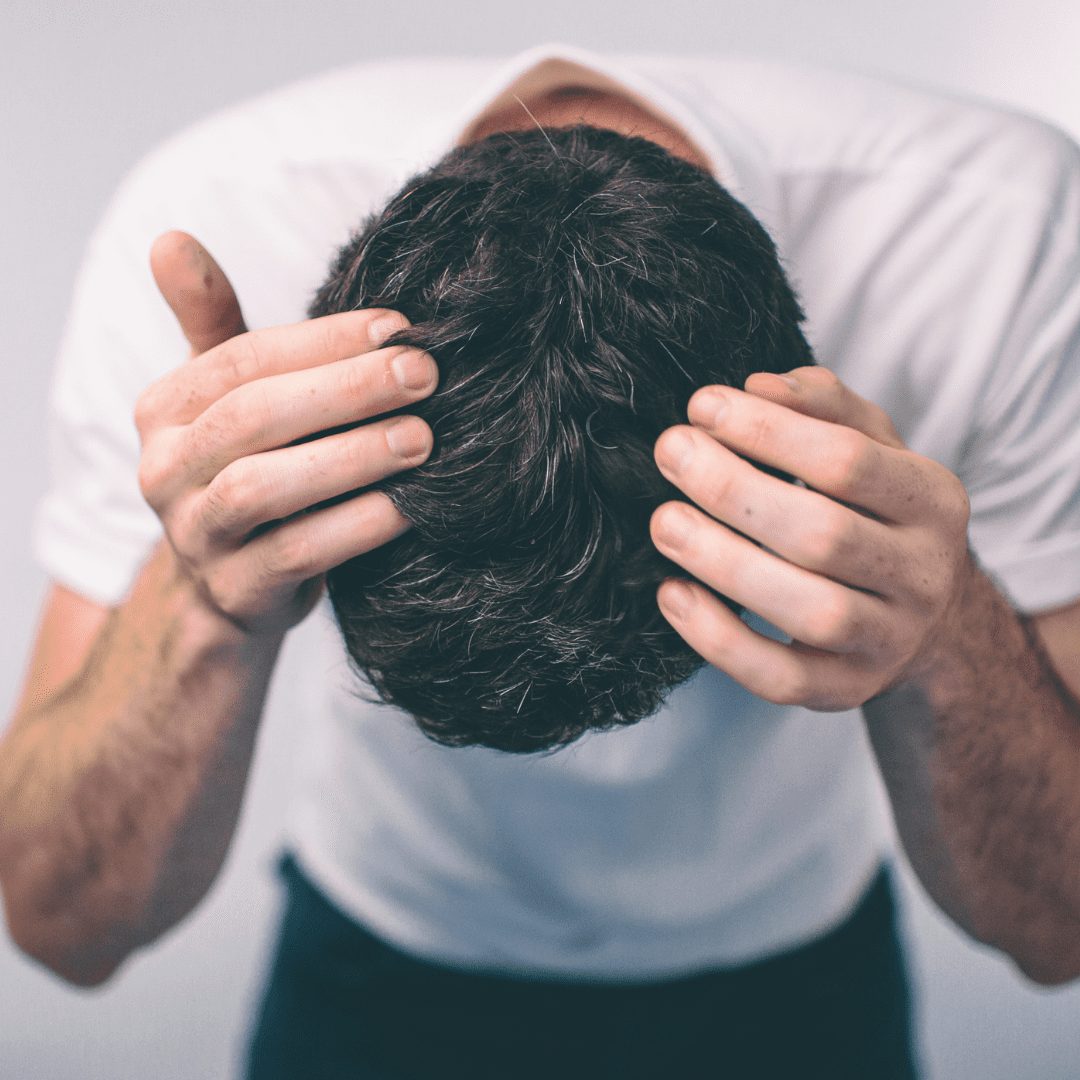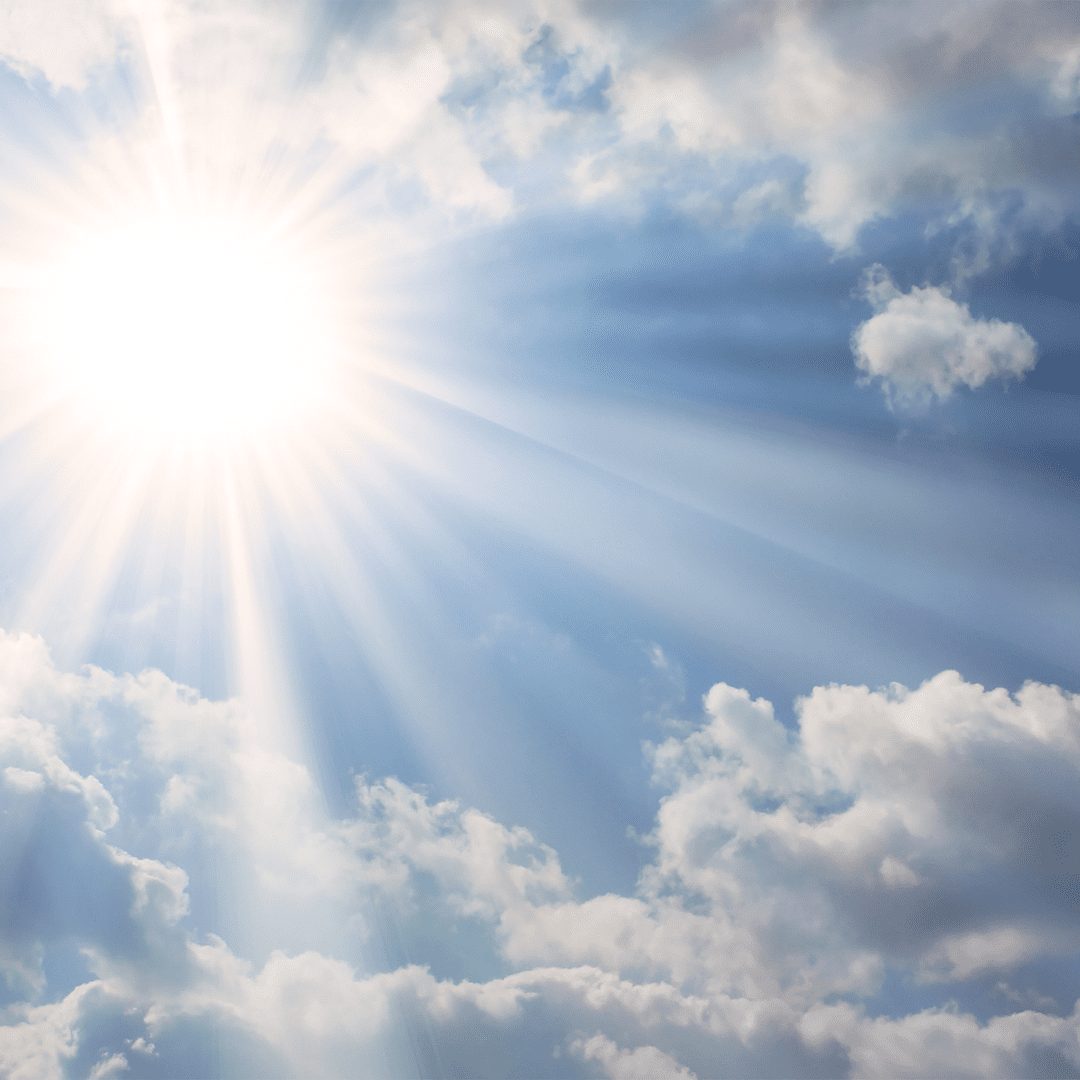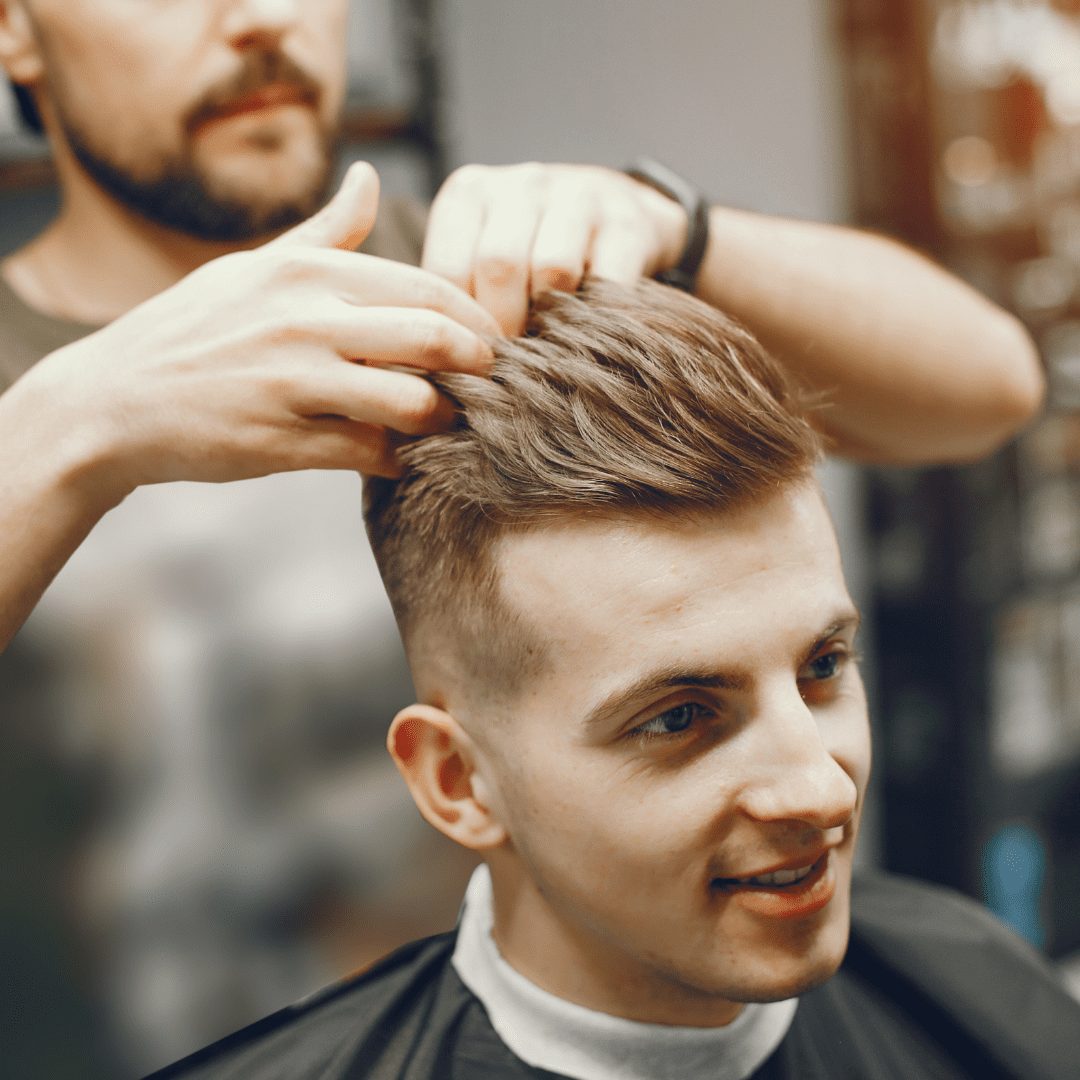 A receding hairline is a common sign of balding at 20 years old and younger!
This is perhaps the most common trait of hair loss and the main sign of balding at 20. It is more commonly one of several signs of balding at 30 and over, but for an unlucky few men, a hairline can begin to recede in their teens. A receding hairline typically shows up first around the temples and creates an M-shape baldness pattern, before the front section of a hairline begins to wither and slip back across the crown after. 
Increased hair shedding
A leading hair loss sign for men who experience hair loss at 20 years old is the amount of hair seen in their environment. An increased number of hair strands will be seen on hairbrushes, the collar and shoulders of clothing, on pillows, and on hands while shampooing hair. Everyone is expected to lose around 100 strands of hair per day but if hair loss is occurring expect to see small clumps of hair that total a much higher number.
Less hair on the crown
Before hair loss occurs, males in their 20s will have the fullest head of hair of their life. However, one sign of balding at 20 years old is the noticeable appearance of the scalp through the hair on the crown. It may manifest as a wider gap along the parting or as a general thinning across the central section of the scalp. It is difficult to notice at first, due to its location, so extra vigilance is advised because it is the beginning of the balding process.
The scalp is prone to sunburn
More evidence of hair thinning in a man's 20s can be felt rather than seen. It occurs for males in their younger years when they're taking a foreign holiday to a sunny destination. Sunburn experienced on areas of the scalp, where it wasn't before, is indicative of balding. While hair loss may be in its early stages, UV rays penetrate hair more easily when balding has begun. The result will be sunburn on patches of skin that previously rarely saw the light of day. This is a key factor in noticing the signs of balding as a teenager.
Styling hair becomes difficult
A younger man's penchant for styling hair provides an early warning system for baldness. Guys in their teens and 20s who use gel, wax, cream and paste often notice hair loss through their inability to create the same styles they once did. Any difficulty in creating the same shape and hold in styled hair may be an indication of hair loss. One of the most satisfying things young men experience after hair restoration is the ability to shape and style it again. Something so simple and often dismissed is in fact a key factor to noticing signs of balding at 20 & 30 years old.
Most males under the age of 25 are ineligible for a hair transplant. However, a medical hair restoration programme is often all that is needed to bring back a full hair of hair. These bespoke programmes available from MHR Clinic are ideal for men who are balding at 25 and younger.
If you're a young man battling hair loss and would like to talk to an expert about restoring a full head of hair, talk to MHR Clinic today on 01565 745 344 or reach out to us with contact through this website.