MHR Clinic consultant Dean Watson investigates pop artist Drake's hair loss from Covid-19 and explains why the superstar may need hair loss treatments or surgery to regain a full head of hair. 
Rapper, singer, songwriter, actor, producer, and businessman Drake has revealed Covid-19 caused him to lose his hair.
Explaining his hair loss, the superstar told a fan on Instagram who contrasted two photos of his sculpted hairline: "I had Covid that s**t grew in weird."
In the last year hair loss has become a commonly reported symptom of Covid-19.
For Drake, who posts under the Instagram handle champagnepapi, hair loss from the virus was like resetting some of his hair's growth cycle. 
He wrote: "I had to start again. It's coming back don't diss."
MHR Clinic is treating several clients for hair loss as a result of Covid-19.
Called telogen effluvium, hair loss from Covid is a type that occurs suddenly in the hair's growth phase after the body experiences shock from illness, accident, medicine or surgery.
Telogen effluvium normally takes place weeks or months after the body experiences shock. It is usually temporary but some recoveries can require a medical or, in rarer cases, surgical remedy.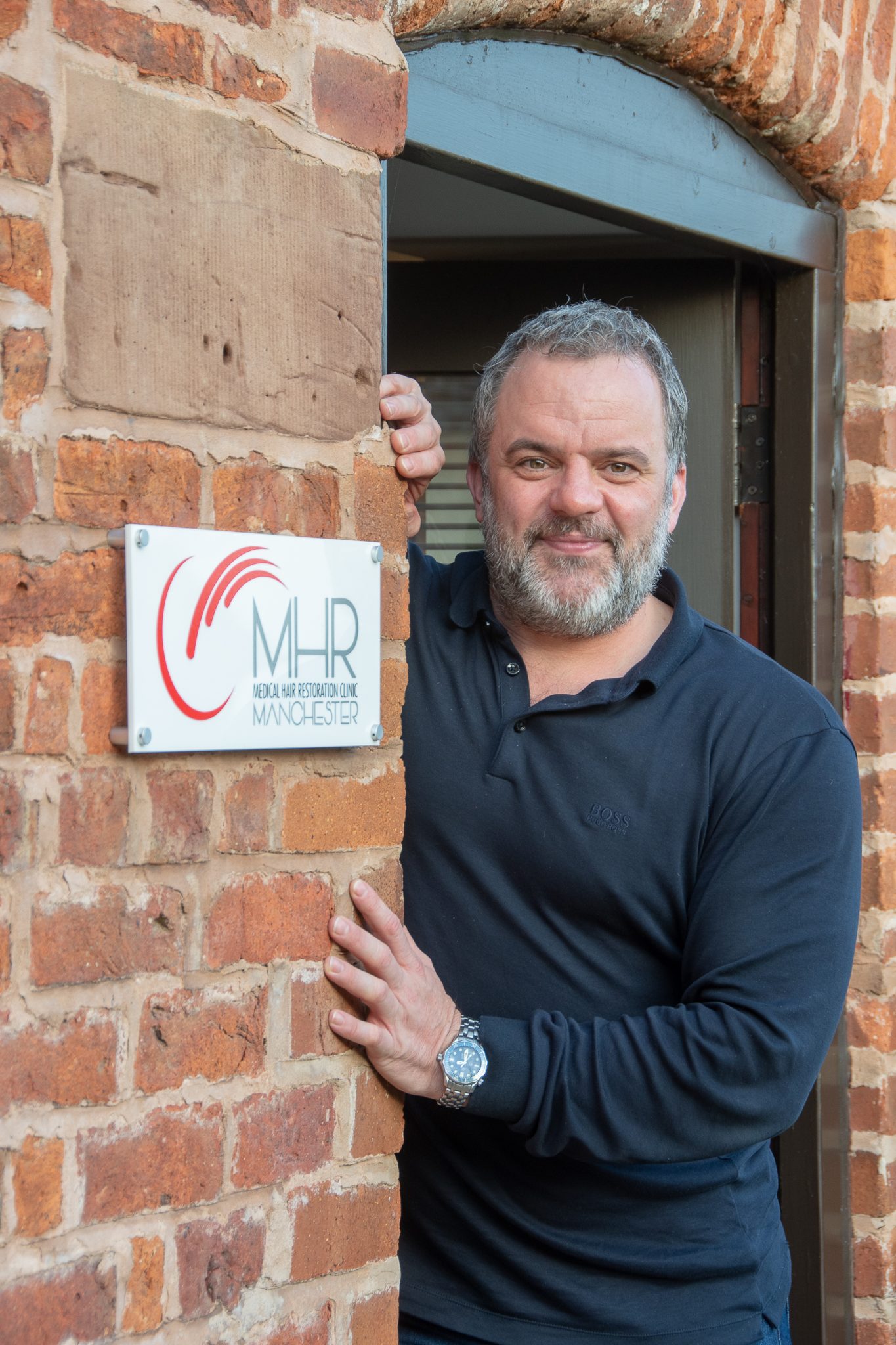 Does Drake need a hair transplant?
MHR Clinic owner Craig Henton said: "If Drake has hair loss from Covid, he is one of many unfortunate people who have suffered hair loss as a result of the virus.
"Typically, telogen effluvium is temporary. Hair usually returns in time as follicles recover their normal growth cycle.
"If that doesn't happen easily then Drake may need medical treatments, or in time a hair transplant, to recover a full head of hair.   
"We have several clients who are battling hair loss from Covid by using a range of treatments.
"If Drake's hair won't grow back fully, naturally, and it seems that it might not, he may need prescription medicines like finasteride, topical applications like minoxidi and regular sessions of cold laser therapy.
"And if that doesn't work then he might be looking at a hair transplant."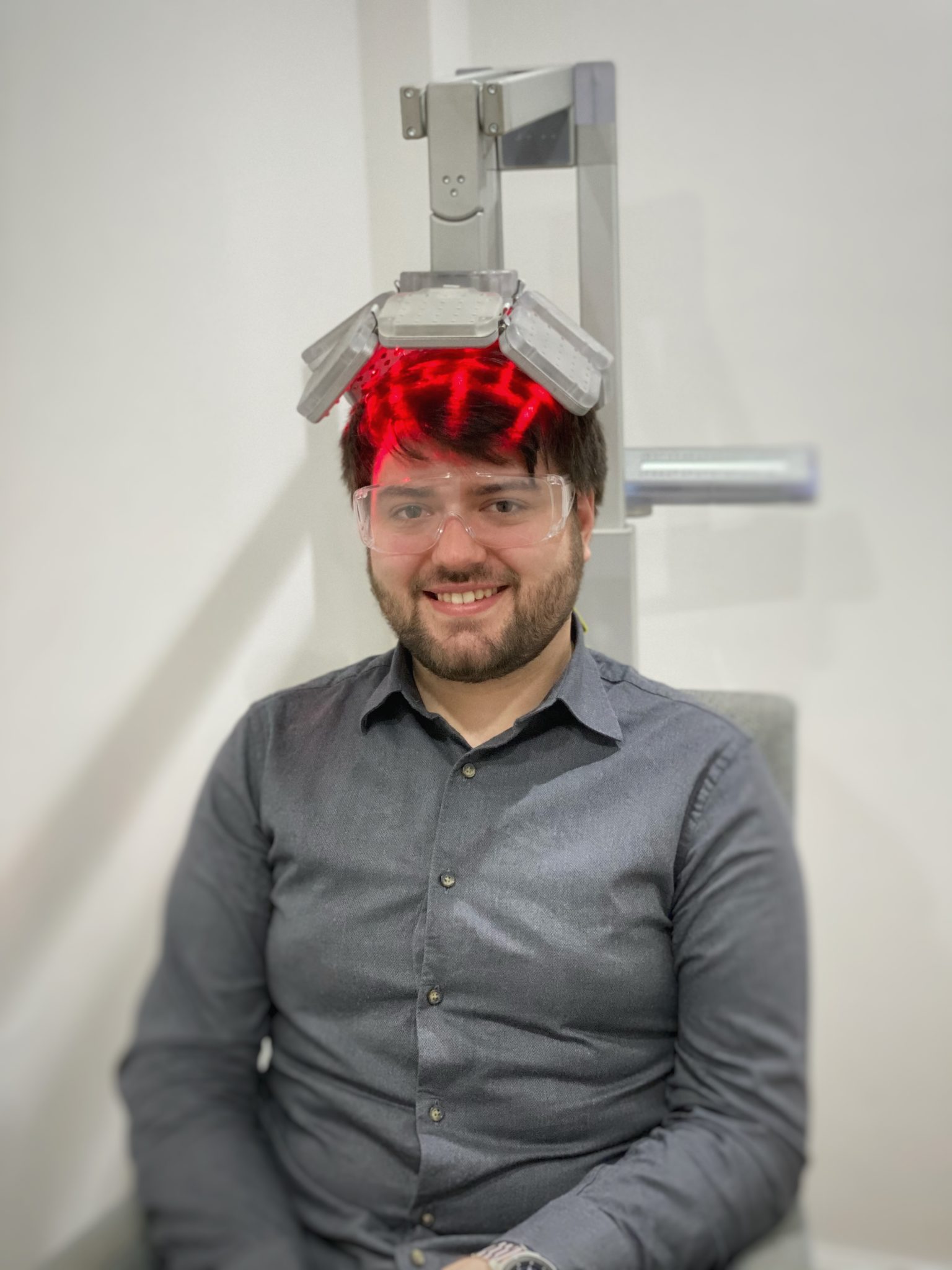 Hair loss as a symptom of Covid
MHR Clinic is also treating several clients from the local area for Covid hair loss.
In 2019 our client Cameron Bentley, from Nantwich in Cheshire, spent two weeks in intensive care on a ventilator as he battled what he assumes was Covid-19. Within a fortnight of leaving hospital he had begun to lose his hair.
The 27-year-old recalled: "The quality of my hair and its covering were suddenly terrible. 
"Every day my hairbrush was full of hair that I would put in the bin. It was falling out in clumps on my pillow at night. 
"It was a hard time. Horrifying. Absolutely mortifying to be honest."
Cameron was able to recover a full head of hair with medical treatments.
If you're battling Covid hair loss and would like to talk to an expert about restoring a full head of hair, talk to MHR Clinic today on 01565 745 344 or reach out to us with contact through this website.